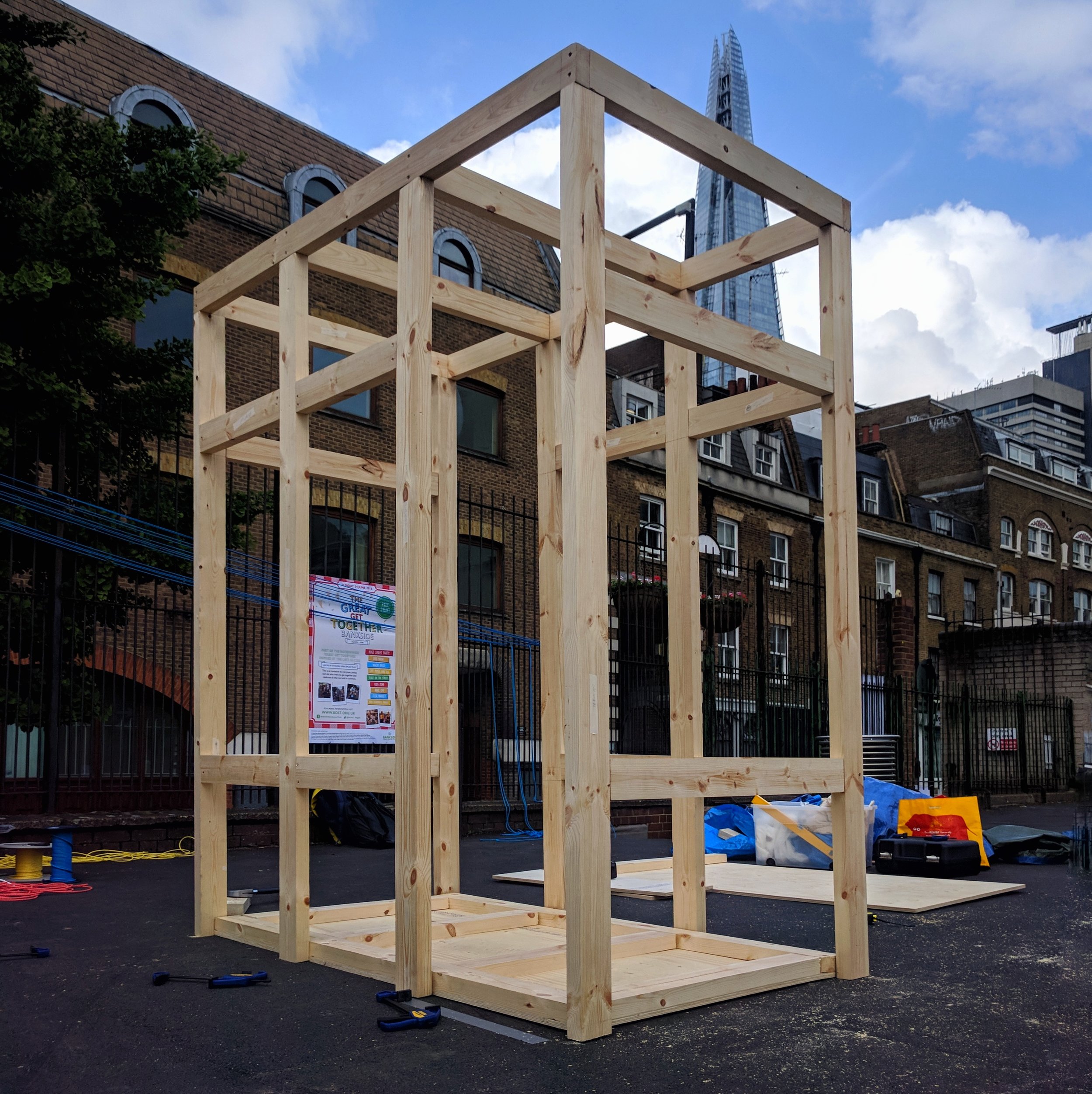 "We reason deeply when we forcibly feel"
— Letters Written In Sweden, Norway and Demark

Mary Wollstonecraft was a writer, philosopher and revolutionary thinker who defies definition. Despite being considered a founder of feminism and an inspiration for campaigners over the last two centuries, she is critically under appreciated. For the London Festival Of Architecture, we designed and built a Folly that joined the campaign for her wider recognition, raising awareness of her importance to help secure her legacy.
In response to Wollstonecraft's final written work, the folly created a secluded space for visitor's thoughts and reflections. The CNC cut, dark stained plywood panels form a facade inspired by 18th century mausoleums, framing the bespoke stained glass ceiling that fills the interior with sublime light. A small bench inside lets two people sit beside one another and watch the sun move across the glass.
The project was self funded and self built, with the ceiling being handmade and donated by a local stained glass club, the cladding material and machining sponsored by DHH Timber and Beam Studios, and the whole project supported through donations. The Folly was exhibited throughout June 2018 for the duration of LFA, in the 'Extraordinary Women of Bankside' exhibition, and as part of The Great Get Together Bankside street festival in memory of the late MP, Jo Cox. Since the festival, the Folly has been living in Newington Green Primary School, which is sited beside the green where Wollstonecraft once taught others, and is both the site of a plaque in her honour, and the location where her the first permanent memorial statue will soon be constructed.
Press: