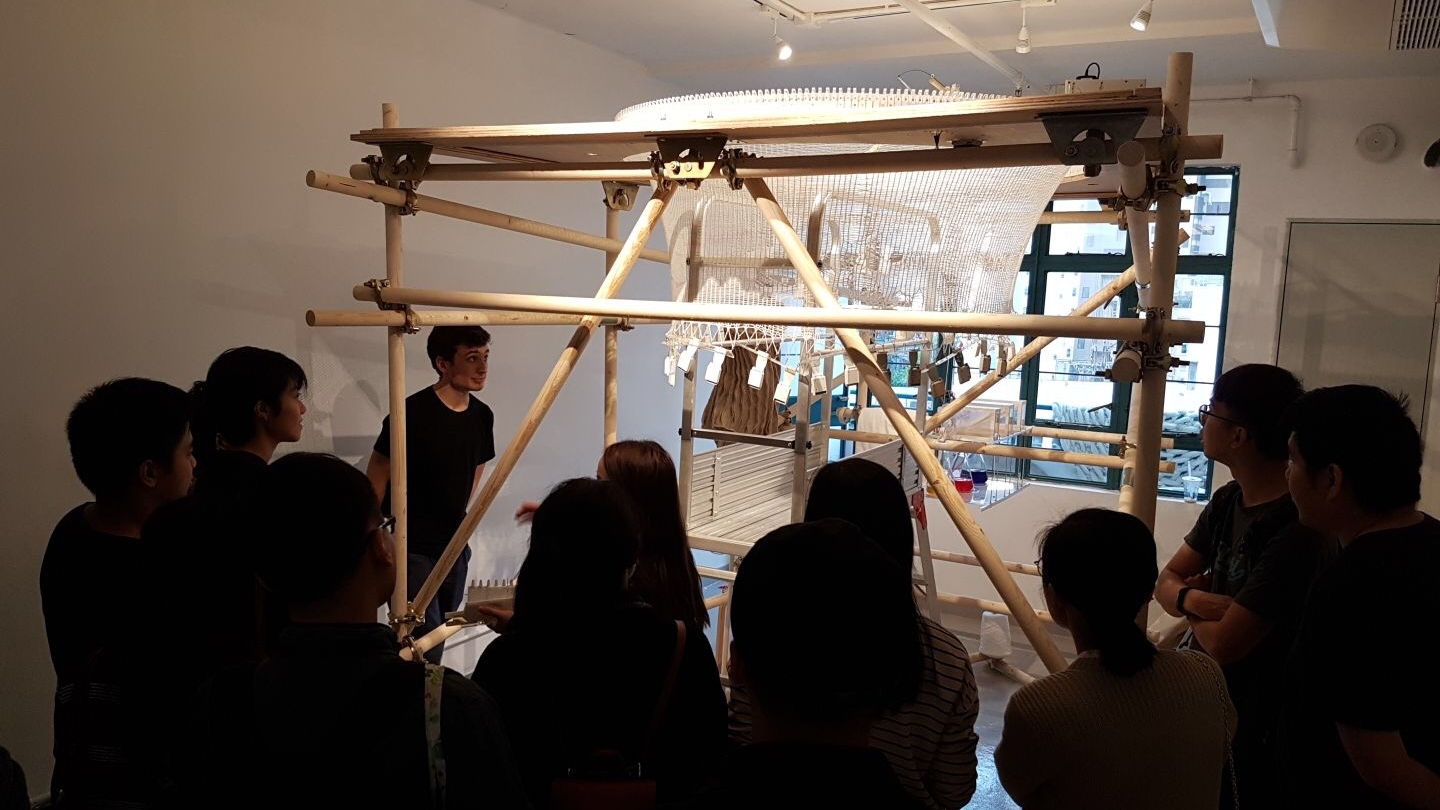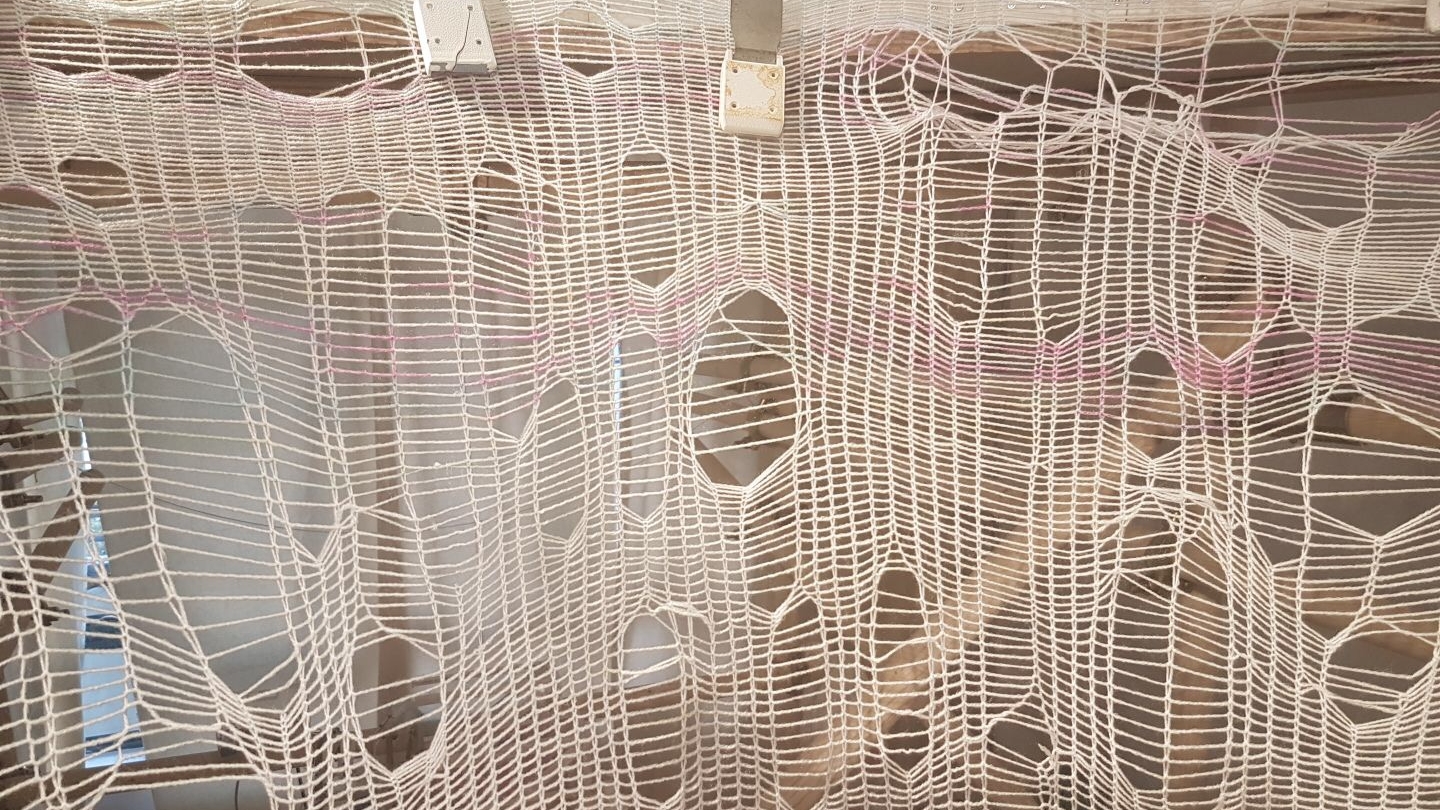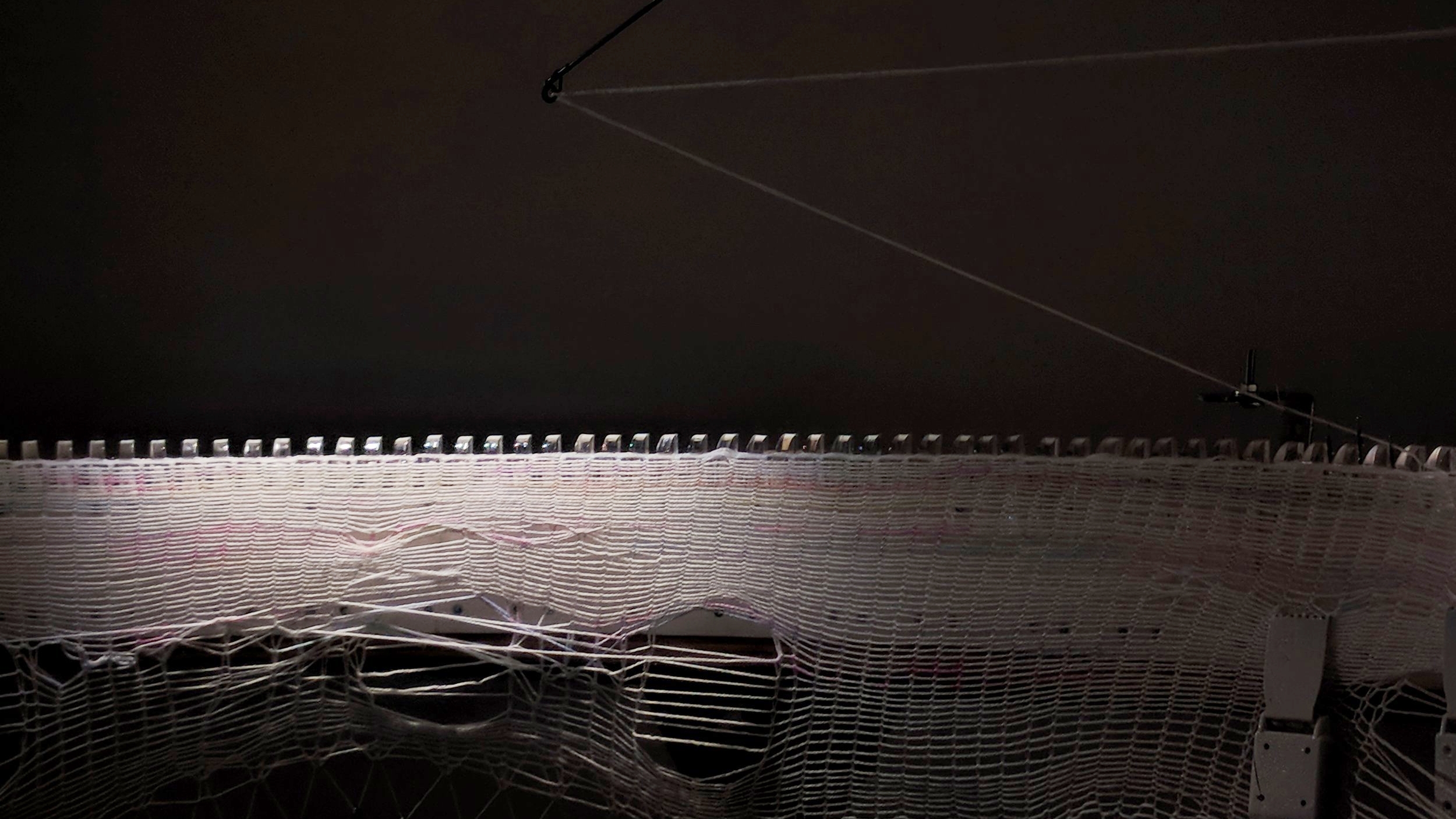 An interactive installation combining themes of digital and analogue craftsmanship, exhibited at DeTour 2017 in Hong Kong
The Weaving Words exhibition was conceived earlier this year as a result of our collective exploration on the theme of 'Harmonious Chaos'. The work is an interactive sculpture which orchestrates an encounter between the mechanism of the knitting machine and the spontaneity of human interaction.
The design of the knitting mechanism has been inspired by an open-source project and has been 3D printed as a set of components powered by stepper motors. The machine parts have been fabricated by us in London and assembled on a timber structure on site at PMQ, an artist studios and exhibition space in central Hong Kong.
The exhibit will be shipped back to London this year to reenact the knitting ritual in a variety of contexts across the city.
INSTAGRAM updates.
READ about our exhibition on Hopaloop HK.